Introduction
Surveys allow you to gather information how well customer was served.

There you can do few options
Clicking on survey title will show you survey window where you can see all collected information over the time.
Clicking on edit button will show you survey edit interface.
Survey collection information
In survey statistic page you can filter by various options and export report.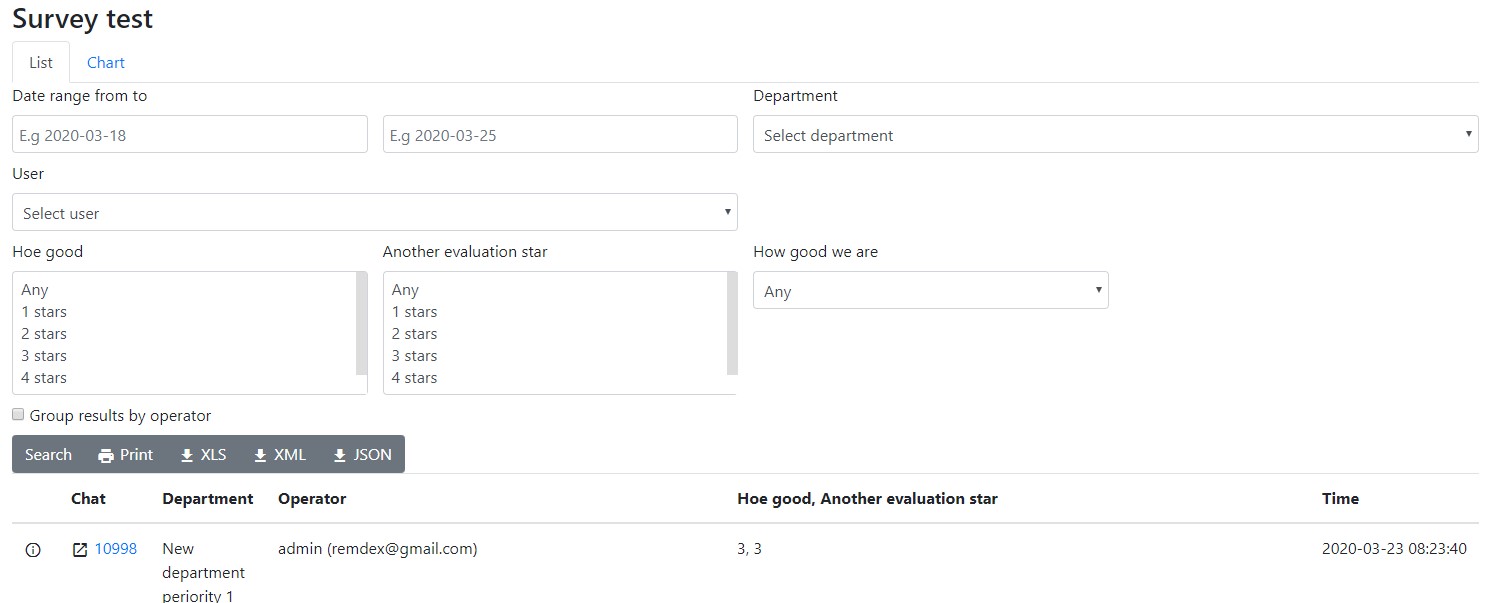 In chart window for stars you will see chart.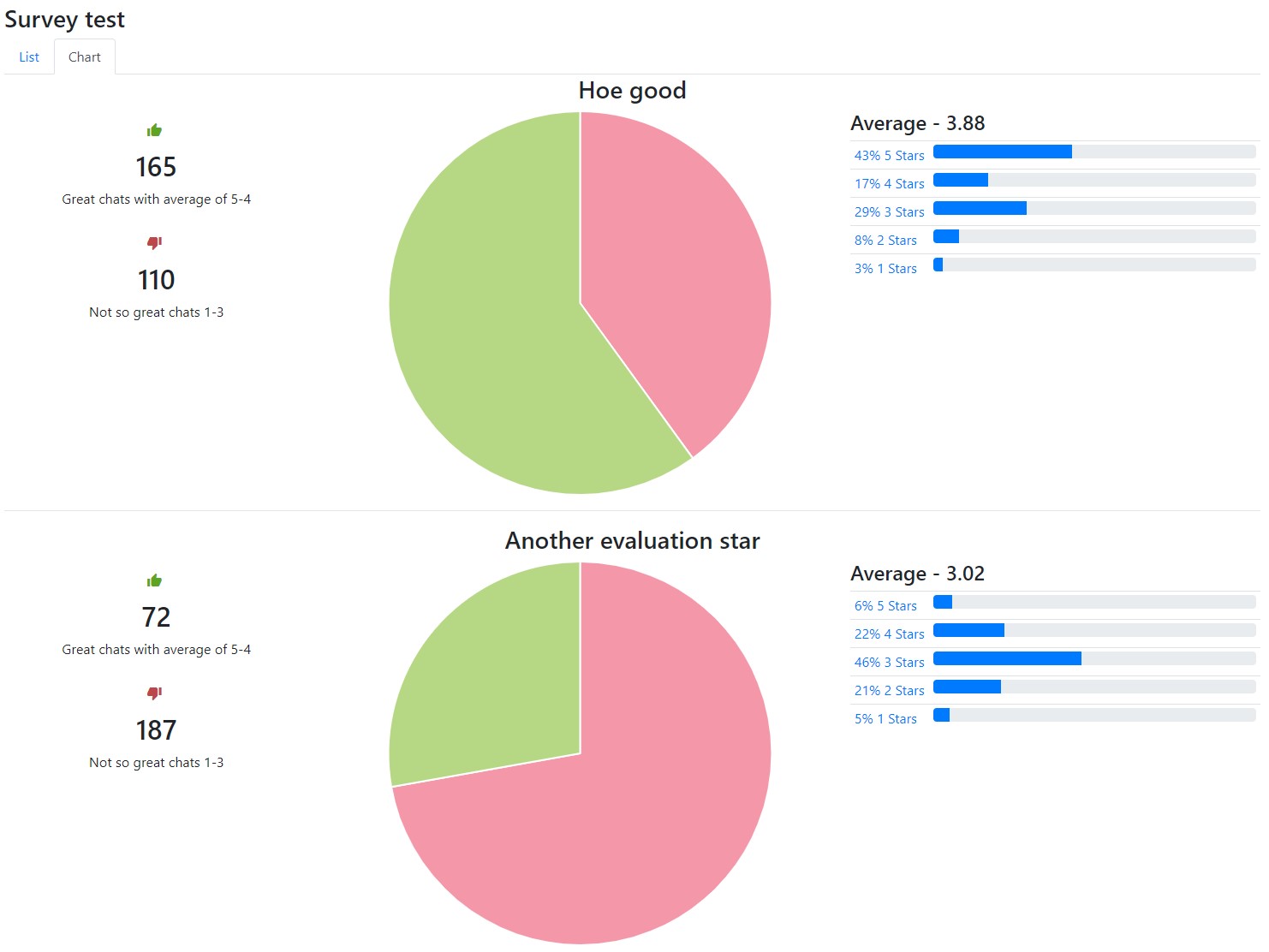 Survey edit window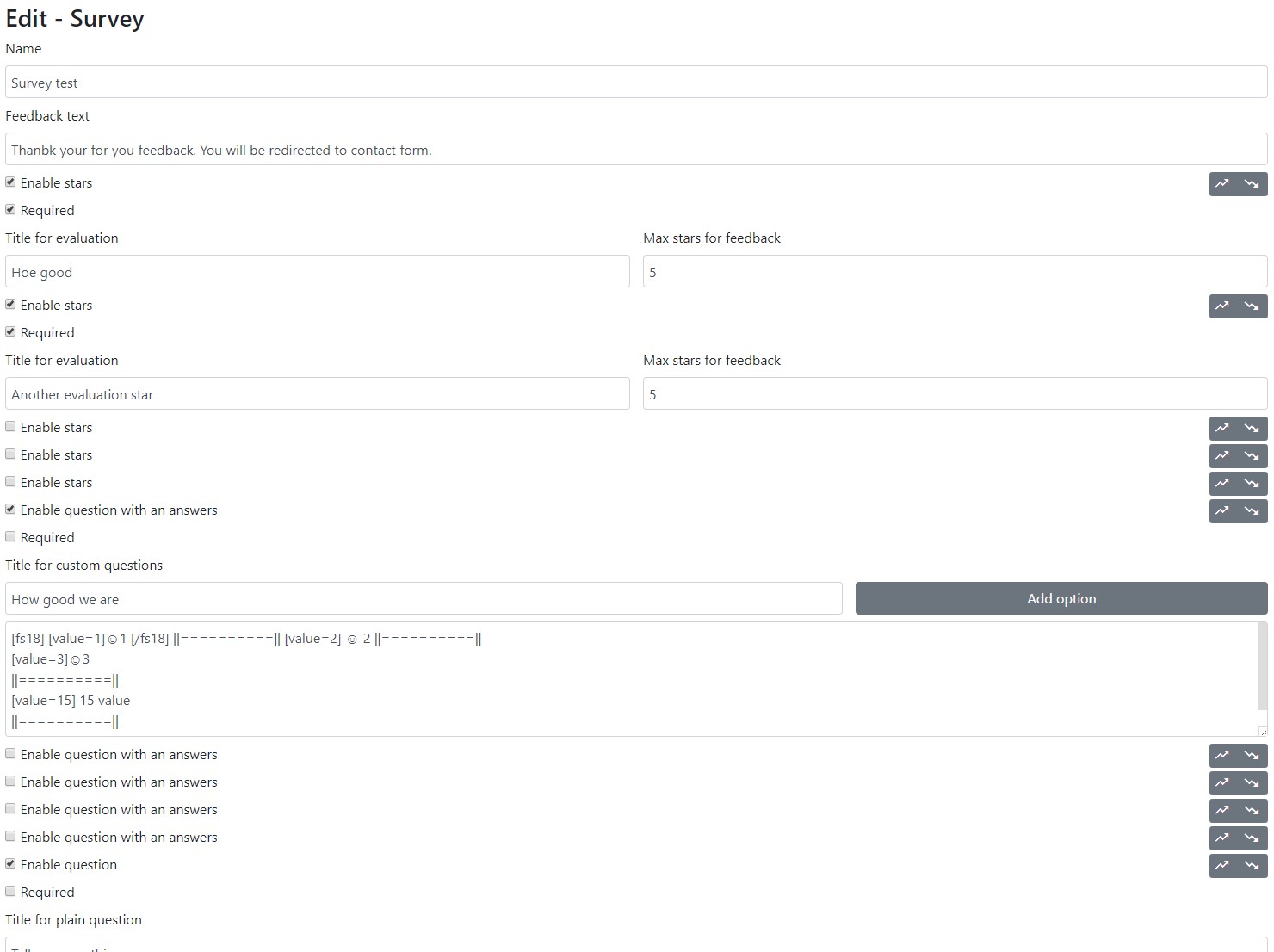 tip
You can have custom values for survey options by defining survey option like [value=15] 15 value
Chat and survey
What survey should be shown to visitor can be set few ways
Either you set it in department edit window survey tab.
Either you redirect visitor manually from chat.
Either you pass survey argument.
To redirect visitor to survey you have to click this icon in chat window

How to redirect visitor to survey from bot?
You can have this defined as button click or just as trigger to execute on auto responder.
Update current chat -> Update main chat attribute -> and in Chat attribute name enter status_sub and value enter 5
Internally it just means const STATUS_SUB_SURVEY_SHOW = 5;
Tips
I close a chat, but I don't see any survey
There is a few conditions has to be satisfied for a survey to be shown. On chat close event one these of these conditions has to be satisfied
Chat has to be in bot mode
Chat has to be accepted by operator
If chat is closed by a visitor and chat is in pending state. Survey won't be shown.
Permissions
In order operator to be able redirect visitor to custom survey they have to have this permission.
'lhsurvey', 'redirect_to_survey'
In order to configure surveys. Create a new one/delete and old one. Operator has to have this permission.
'lhsurvey', 'manage_survey'